Lightning Fast, Fully Customizable WordPress Themes for Affiliate Sites
Specifically designed for affiliate marketers and niche site owners. Powered by Kadence.
Make Building Your Affiliate Site a Breeze
No more need to spend countless hours on design, tech and getting perfect Google PageSpeed scores.
Build-in CRO
The Affiliate24 themes have conversion rate optimization baked in to help you maximize click-throughs and conversions.
Blazing Fast
With the Affiliate24 themes you can get mobile PageSpeed scores of 95+ in the snap of a finger. Pass Core Web Vitals with ease.
Page Templates
Product round-ups ("best X for Y"), product reviews, home, about and contact – all important affiliate site pages have been pre-designed.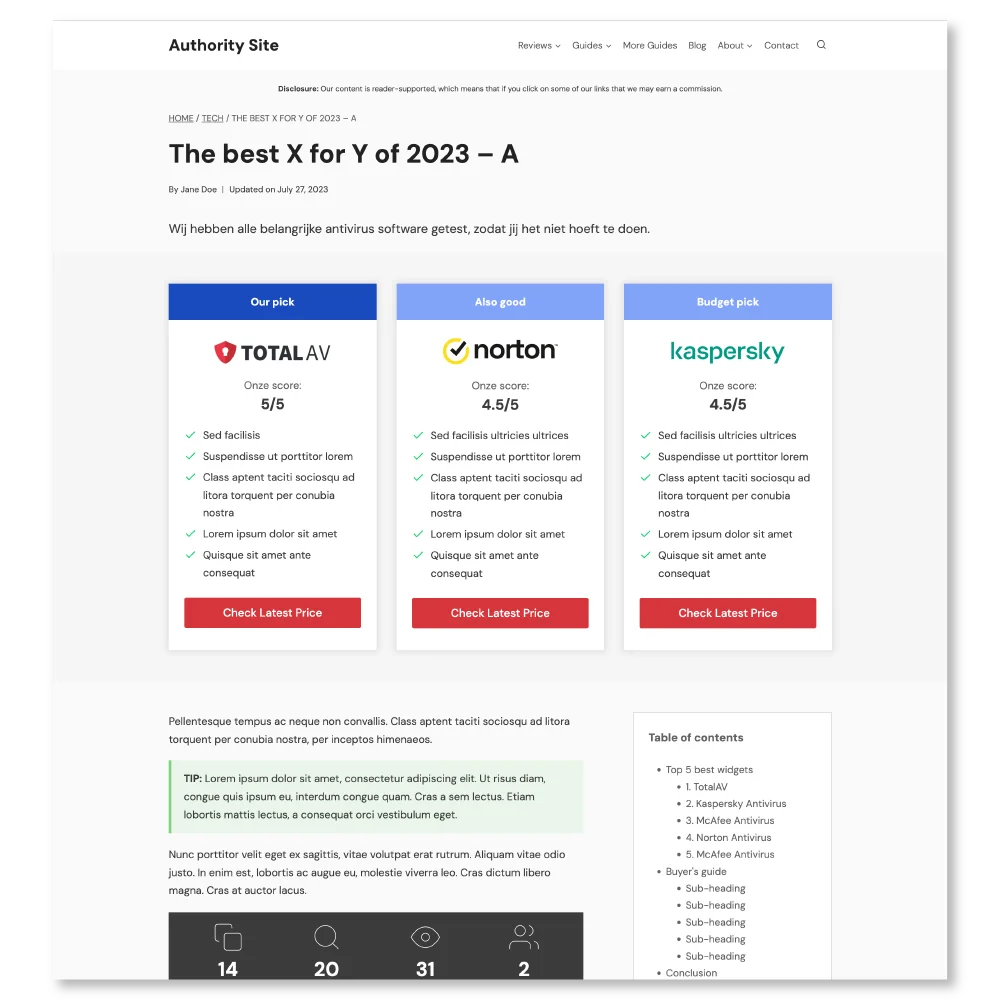 Ready-To-Use Designs
Showcase the products you're promoting with ease. Pages are designed for both skimming and thorough reading, catering to any kind of audience.
There's no more need to spend months designing affiliate pages to figure out what converts. The Affiliate24 designs have been battle-tested for years, so you can start earning straight away at your full potential.
All they need is some good content and you're good to go. Check out some of our demo sites here and here.
Fully Customizable
Customize the Affiliate24 themes in pretty much any way you can imagine.
You can change the entire color palette or typography of your website in a couple of clicks. Plus, you can adjust the page templates and individual elements in whichever way you wish with the WordPress Gutenberg editor.
Affiliate24 gives you as much flexibility, functionality and design freedom as a page builder like Elementor or Divi, without adding any bloat to your site.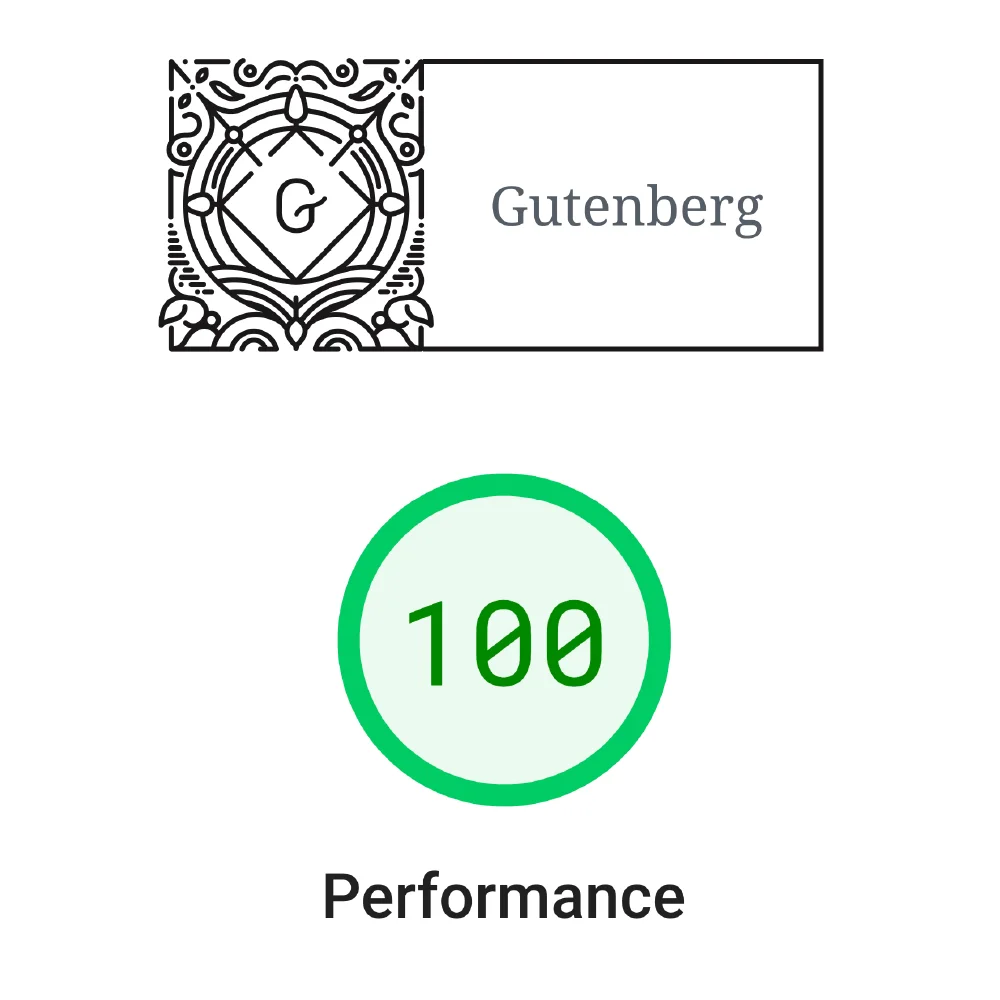 Future Proof
Affiliate24 and Kadence are build around the WordPress Gutenberg editor. This leads to insanely fast page speeds.
Not only does this make passing Google's Core Web Vitals a breeze, but it will also increase conversions on your affiliate site.
Gutenberg nowadays is the backbone of WordPress and it's only getting better. Using it as the foundation for your website will future-proof your site and will ensure you'll be ready for the years ahead.
Hi, Joost Here!
I'm the guy behind Affiliate24. For the last few years I've been running a portfolio of affiliate websites. In a previous life I worked as a Product Manager and CEO in the tech industry.
I've seen many affiliate marketers struggle with the tech and design side of things. How do you pass Core Web Vitals? What does a good product comparison page look like? How do you design an affiliate site that evokes trust and converts?
This is why I started Affiliate24. With the themes you'll find here you don't have to worry about these things anymore, so you can focus 100% on the success of your affiliate business.
Get All the Support You Need
Frequently Asked Questions
Let's Get Started
Explore the Affiliate24 themes in the shop. Keep in mind, they are covered by a 7-day money-back guarantee. So you can give them a try 100% risk-free.
Latest Posts
Over the years I've worked with a dozen or so WordPress themes. Early 2021 I hauled all of my websites…
With over 2 million clients, Hostinger is a provider with a clear mass appeal. But among those "in the know"…
It seems that with Rocket.net fully managed WordPress hosting has gotten a second life. Sure, the likes of Kinsta and…